Ski Resorts
Truckee – Tahoe Ski Resorts
Alpine Meadows, Kirkwood, Heavenly Lake Tahoe,
Mt. Rose Ski Tahoe, Northstar California, Sierra at Tahoe, Squaw Valley, & More!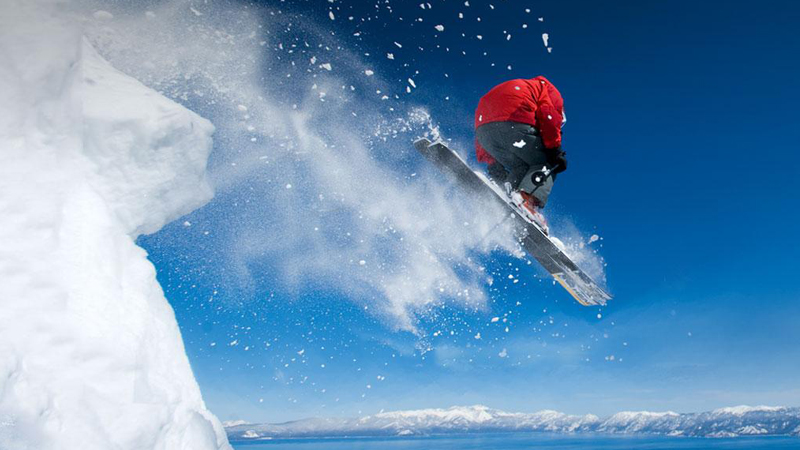 The Truckee – Tahoe area has marked its history with the cold white stuff. Snowfall that is measured in feet not inches; like the great storm of 1846 that dumped twenty feet at Donner Lake and subsequently doomed the Donner Party. Or the great storm of 1951-52 that dumped 65 feet of snow on Donner Summit stranding 226 passengers aboard the City of San Francisco luxury streamliner train for three days and nights. Time and time again, Mother Nature has unleashed her fury upon this pristine mountain setting and in times past, it was often met with dismay.

But there has also been snowfall measured in gold; like the 1960 winter Olympics at Squaw Valley and a multitude of Truckee-Tahoe Olympians that have come over the years. The Sierra Nevada still endures some of the most severe weather in the world, but what was vexatious long ago has become a golden fleece that falls in the winter and makes the Truckee – Tahoe area a world-class ski resort. This combined with one of the world's pristine alpine lakes, a multitude of luxurious resorts, quaint shops and a vibrant nightlife, all serve to make the Truckee – Tahoe ski resorts area the first choice for your next ski vacation.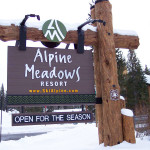 Alpine Meadows Resort
Recognized for its diverse terrain, incomparable snow quality, and views of Lake Tahoe, Alpine Meadows offers… read more.
–2600 Alpine Meadows Rd, Alpine Meadows, CA • 800-403-0206 • Map It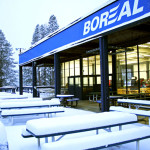 Boreal Mountain Resort
Boreal Mountain Resort is the closest and best valued resort to the Sacramento and Bay Areas. A secret powder… read more.
–19749 Boreal Ridge Rd, Soda Springs, CA • 530-426-3666 • Map It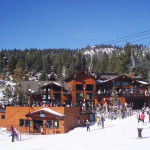 Diamond Peak Ski Resort
Beginner and kids friendly ski and snowboard resort, located in Incline Village, Lake Tahoe, Nevada offering… read more.
–1210 Ski Way, Incline Village, NV • 775-832-1177 • Map It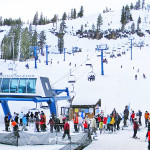 Donner Ski Ranch
Since the first rope tow was built in 1937, Donner Ski Ranch has offered a simpler skiing experience. Located… read more.
–19320 Donner Pass Rd, Norden, CA • 530-426-3635 • Map It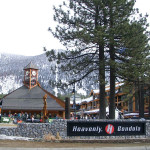 Heavenly Mountain Resort
Overlooking the incredible blue waters of Lake Tahoe, Heavenly is one of the most unique snowsports destinations… read more.
–4080 Lake Tahoe Blvd, South Lake Tahoe, CA • 775-586-7000 • Map It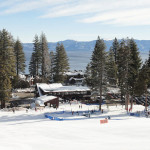 Homewood Mountain Resort
One of California's first winter recreation resorts, Homewood Mountain Resort, founded in 1961, is located… read more.
–5145 Westlake Blvd, Homewood, CA • 530-525-2992 • Map It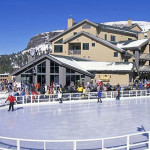 Kirkwood Mountain Resort
Pristine beauty, action-packed expeditions and events, and a huge variety of terrain. Lots of open bowls, the… read more.
–1501 Kirkwood Meadows Drive, Kirkwood, CA • 800-967-7500 • Map It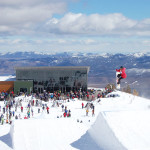 Mt. Rose Ski Tahoe
Mt. Rose is the place to kick off and wind down your Lake Tahoe ski getaway – it's the only mountain offering… read more.
–22222 Mt Rose Hwy, Reno, NV • 775-849-0704 • Map It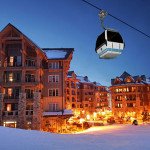 Northstar California
For the modern family that prefers substance with a unique, laid-back style, Northstar California Resort… read more.
–100 Northstar Dr, Truckee, CA • 530-562-1010 • Map It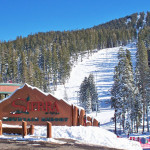 Sierra at Tahoe
With 480 inches of average annual snowfall, wind-protected slopes, incredible tree skiing, and 320 acres of… read more.
–1111 Sierra at Tahoe Rd, Twin Bridges, CA • 530-659-7453 • Map It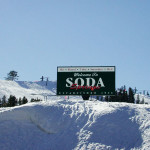 Soda Springs
Soda Springs is celebrating. Founded in 1935, Soda attracted early day adventurers outfitted in laced leather… read more.
–10244 Soda Springs Rd, Soda Springs, CA • 530-426-3901 • Map It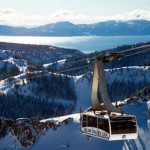 Squaw Valley Ski Resort
Host of the 1960 Winter Olympics, Squaw Valley is a year-round mountain destination offering world-class… read more.
–1960 Squaw Valley Rd, Olympic Valley, CA • 530-452-4331 • Map It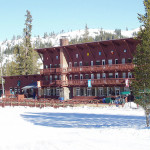 Sugar Bowl Resort
Atop majestic Donner Summit, enjoying the most snowfall in Tahoe, sits Sugar Bowl Resort, long considered the… read more.
–629 Sugar Bowl Road, Norden CA • 530-426-1111 • Map It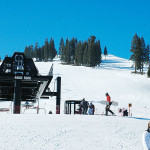 Tahoe Donner Downhill
The Tahoe Donner ski area is the perfect setting for families, groups, first-time skiers and older skiers who… read more.
–11603 Snowpeak Way, Truckee, CA • 530-587-9444 • Map It