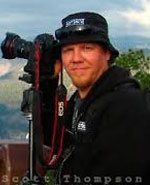 Scott Shots Photography featuring the work of Scott Thompson provides fine art photography and photography services. Scott Thompson can help people, businesses or art galleries with blank walls. My large fine art photography prints can help fill in your blanks.
Scott routinely works with realtors, rental property owners and home owners who need high quality real estate or architectural photography. Let Scott capture your home in its best light.
Scott can also help businesses with advertising, commercial or stock photography needs. Weather it's for a billboard, magazine ad, or website, Scott can provide you with a picture that is worth a thousand words.
Scotts work is on display and can be viewed at Art Obsessions in historic downtown Truckee.
–10052 Donner Pass Road, Truckee, CA • 530.550.9688 • Map It