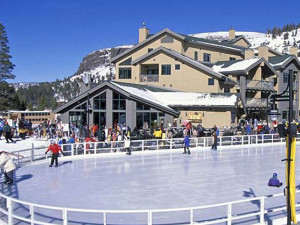 Pristine beauty, action-packed expeditions and events, and a huge variety of terrain. Lots of open bowls, the highest base elevation and the deepest annual snowfall in the Lake Tahoe area. It's no surprise that winter purists love Kirkwood, and that the national media have noticed too.
Kirkwood was ranked No. 10 in the country by Ski Magazine (October 2009), the only South Tahoe resort ranked in the top 10, and readers of Silicon Valley's The Wave Magazine selected Kirkwood as Resort of Choice for Winter 2008.
Located just 177 miles from the Bay Area along scenic Highway 88, Kirkwood is becoming one of the nation's top year-round, family destination lifestyle resorts, with winter fun including skiing, snowboarding, cross country skiing, snow shoeing, sled dog tours, and backcountry expeditions.
–1501 Kirkwood Meadows Drive, Kirkwood, CA • 800-967-7500 • Map It