Downtown Truckee Thursdays
Come Experience
Downtown Truckee Thursdays
Street Fair & Farmer's Market
Thursday Nights, June 12 – August 21, 2014 from 5:00 – 9:00pm
Looking for the 2014 Free Summer Concert Series Lineup? Click Here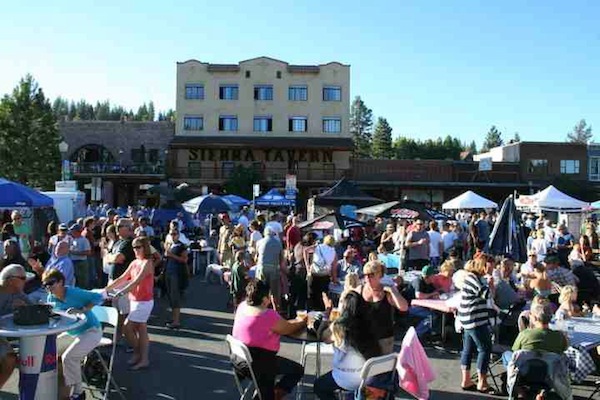 It's that time of year again to enjoy the great weather and to revel in one of North Lake Tahoe's favorite summer event; Downtown Truckee Thursdays. The 2014 rendition promises to be a great One! Truckee Thursdays is an 11-week outdoor Thursday evening event held during June, July and August. Activities include a certified organic Farmers' Market, live music, arts and crafts vendors, beer garden, sidewalk sales, outdoor dining, and family/children's activities. Truckee Thursdays is celebrating its seventh year anniversary in 2014, and is now a "must-do" summer activity in North Lake Tahoe!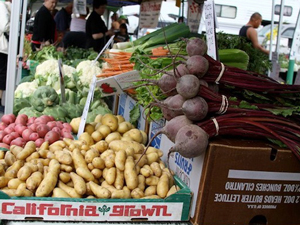 At Truckee Thursdays, you have a great alternative to the out-of-area produce that many supermarkets carry. Throughout the summer, you can stock up on produce weekly at our Certified Farmers' Market where growers represent regional farms that offer farm fresh produce, flowers & herbs. If you haven't tasted the difference, just ask for a sample and you will forever be hooked!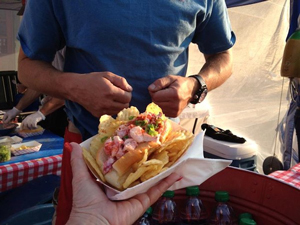 If you've been craving those delicious food concoctions you can only find at quality street fairs, then come on down and enjoy the wonderful treats from our hand-picked food vendors. You may come hungry, but you will leave satisfied.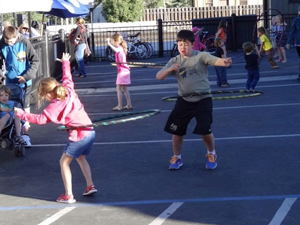 Truckee Thursdays is truly a family event as there is something for everyone. Parents will appreciate that children can – be children – at the dedicated kids play area. Parents and non-parents alike can shop at the eclectic mix of retail stores and arts & crafts vendors, dine at world-class restaurants, or "belly up to the bar for a cocktail, beer or glass of wine.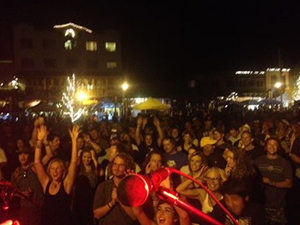 And after you've shopped, dined and imbibed to your heart's delight, it's time to party with first-class entertainment featuring nationally acclaimed talent right here in downtown Truckee for all to enjoy. For this year's lineup – click here.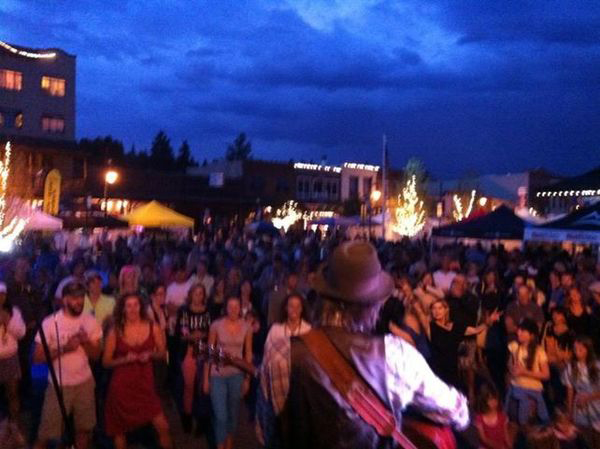 The smell of good food riding a cool mountain breeze. The buzz of the crowd, the distant laughs and the smiles on multiple faces. The music, and yes the lights… ahh, summer nights at Downtown Truckee Thursdays – it just doesn't get any better than this!