Downtown Truckee Thursdays Concert Series
Come join us for the
Downtown Truckee Thursdays
Free Summer Concert Series
This year's Downtown Truckee Thursdays Free Summer Concert Series is going to be a barn burner featuring a wide blend of musical styles! You'll hear some of the best rock n' roll, country, rhythm & blues, African folk, jazz, soul, hip hop and bluegrass around. Performances will include homegrown talent from right in our own backyard, to artists who will traverse the country to entertain us with their incredible music. So gear up and get ready for an incredible Summer of the best in live entertainment as Downtown Truckee Thursdays once again delivers with the best Free Summer Concert Series around. And who knows – you might even find your musical tastes evolving after experiencing these amazingly talented singers and musicians.
A Big Shout Out To Our Premium Sponsors
~ Be Sure To Support Them! ~
Steven Roth
–Thursday, June 12th 2014, 5:00-9:00pm
Presented by: La Galleria
Partner Org: Friends of the Truckee Library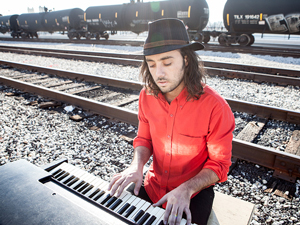 After enjoying relative success as pop rock 'Redstone Hall', including a gig in support of Audioslave and recording sessions with Devo's Gerry Casale, lead songwriter and frontman Steven Roth decided to go it alone, handpicking his crew to back his new musical endeavor. Roth's debut album, "Let It In", released to high acclaim in January 2013, infuses classy savoir faire into vibrant rock. The resulting sounds are dynamic and diverse, and a clear reflection of Roth himself.
A singer, songwriter and multi instrumentalist, Roth is a vessel of musical knowledge and abilities, having paid homage to the heroes of the rock n' roll timeline. With roots in the classics and an eye on innovation, Roth's sound is a refreshing combination of pop-rock, soul, funk, and blues, filled with melody, mood, energy, and honesty. Roth's musical approach is entirely organic, and it's this sense of purity that sets Roth apart. While most of his contemporaries are transfixed by over-production, Roth strives for 'the real' on all levels. In Roth's world, auto-tune is blasphemy. Perhaps it's his connection to the classics that explains why Roth was chosen to support 'The Who' on the L.A. bill of their recent tour. Handpicked by rock icons Pete Townshend and Roger Daltrey, Roth was a worthy choice, making a Staples Center crowd of more than 15,000, rise to their feet.

Andy Frasco
–Thursday, June 19th 2014, 5:00-9:00pm
Presented by: Keep Truckee Green
Partner Org: Humane Society of Truckee-Tahoe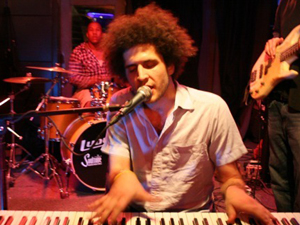 Andy Frasco, a twenty-three blues/jazz musician hailing from the San Fernando Valley in Southern California, is nothing short of an enigma. Influenced by Damien Rice, Sam Cooke, Professor Longhair, Van Morrison and Tom Waits, Frasco's style is as uninhibited as those artists who inspire him. Let's call it Party Blues.
Andy Frasco has jammed with artists such as Leon Russell, Galactic, Jakob Dylan, Pretty Lights, Butch Walker, The Flobots, Spill Canvas, Suburban Legends, Nural, Tyler Hilton, & John Mayer. In 2011 alone, Frasco received musician of the year at showcases such as Sundance Film Festival, HatchFest, Orion's Music Festival and the European Independent Film Festival. Frasco may just be the "Second Coming" of blues music for this emerging generation, changing the course of mainstream music in a blazing path of glory that will someday take him home.

The Defibulators
–Thursday, June 26th 2014, 5:00-9:00pm
Presented by: Tahoe Forest Health System
Partner Org: Tahoe Safe Alliance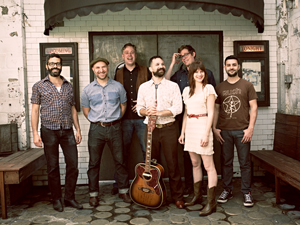 Described as everything from "Hee-Haw on mescaline" to "Carter Family-meets-Ramones", The Defibulators unique brand of country has made them pioneers in the Brooklyn country music scene.
The band is currently touring on the heels of their latest LP release, Debt'll Get'em. Co-produced with Brian Bender (Langhorne Slim, Jose James). The album is a striking, au courant take on classic country, channeling the frenetic energy of their legendary live shows into tight, punchy hooks and foot-stomping sing-alongs.
Call it what you will, Americana, indie honky-tonk, truckerpunk, or Brooklyn Country, the proof is in the listening. There is a unique familiarity that percolates throughout Debt'll Get 'Em. The reverence for traditional country forms combined with an irreverent rock and roll attitude is a trademark of the Defibs sound. Gear-grinding twang and sawing fiddles saturate songs rooted in the debt-laden and downtrodden, the moods swinging between satirical and sentimental, with unpredictable outbursts into total country chaos.

Peter Joseph Burtt
–Thursday, July 3rd 2014, 5:00-9:00pm
Presented by: Lorien Powers Studio Jewelry
Partner Org: Truckee River Watershed Council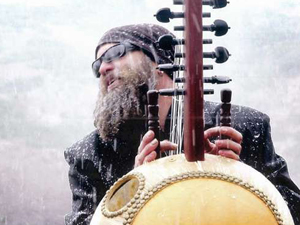 Peter Joseph Burtt, a lifelong drummer, draws from many sources to inform his music and chronicles the years he spent living and studying with master musicians of Africa. Much of his music is played on traditional instruments: the lute like Kora and the Mbira or thumb piano. Songs are also transposed for the guitar.
Burtt was a graduate student in San Francisco, studying creative writing, spoken word, and African drum and folklore when he began looking to cultures that maintain oral histories for connections between rhythm, music, and the spoken word. Upon learning of the melodious music of the Mbira and the corresponding poetry of the Shona people, he left at once for Zimbabwe, then Ghana, and the Gambia, staying long in each place, living and moving within the society of the traditional musician while expanding his own musical vision. The band KingTide help bridge these influences back home.

Sneaky Creatures
–Thursday, July 10th 2014, 5:00-9:00pm
Presented by: Truckee Sourdough Co. & Kelly Brothers Painting
Partner Org: Relay For Life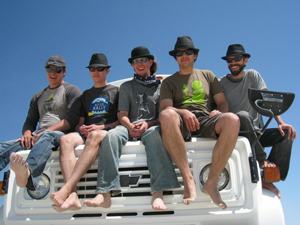 Sneaky Creatures is a new mischievous gypsy jazz / alt-country sextet from Tahoe Vista / Kings Beach, and they are creeping into the North Tahoe music scene with their unusual blend of the rootsy and the jazzy, the gypsy and the honky, the funky and the rock-a-billy. Featuring Josh Roelle (Horsemouth, Truckee Tribe) on electric guitar, Kerry Andras (The Rusty Strings) on stand-up bass, Kevin Drake (Downbeat) on saxophones, Todd Holway (Quartet Minus One) on keyboards, Lena Meyer on trombone and trumpet, and Steve Saturno (Quartet Minus One) on drums, this lineup of seasoned Tahoe musicians come together to create a sound that is at once unique and original, and also strangely familiar.
While watching these guys furtively slink from genre to genre, you can expect to hear many fine examples of Roelle's songwriting skills, a plethora of obscure covers, and the occasional crowd pleaser. You'll want to swing your partner, laugh your head off, and duck for cover all at the same time.

Thick Newton
–Thursday, July 17th 2014, 5:00-9:00pm
Presented by: Liberty Utilities & AAA
Partner Org: Family Resource Center of Truckee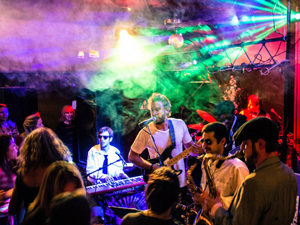 Faster than a speeding bullet. More powerful than a locomotive. Able to lay it down with a single sound. Look in the your local watering hole; it's a band, it's a party, it's THICK NEWTON!
Yes! It's Thick Newton. Four musicians from North Lake Tahoe with powers and musical abilities beyond those of mortal men. THICK NEWTON! They can change the course of the mighty Truckee River and bend notes with their bare hands. And who, disguised as four super rad dudes, fight the never ending battle for truth, justice, and the perfect groove!

McKenna Faith
–Thursday, July 24th 2014, 5:00-9:00pm
Presented by: Cabonas
Partner Org: B4BC Skate the Lake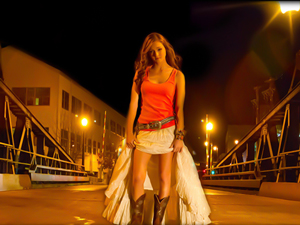 McKenna Faith is a 19-year-old country music singer/songwriter and Nashville Recording Artist from Northern California. She has toured the nation, shared the stage with country superstars, and was the #1 Selling Independent Female Country Artist on iTunes in 2013.
In 2012 Faith performed over 100 concerts, including the CMA Music Festival in Nashville. She was also invited to perform on the Blake Shelton & Friends Cruise alongside country superstars Blake Shelton, Trace Adkins, Neal McCoy, Lee Brice, Brett Eldredge and more! In addition to touring extensively, she flew back to Nashville regularly to write and record new material.
2013 brought the release of We Like Trucks, her sophomore album (feat. Toby Keith's band). We Like Trucks was an instant fan-favorite and she toured the country to promote her album. She performed at many fairs, festivals, honky-tonks, and on live television shows across the country.
McKenna Faith is a California girl with Nashville Dreams- earning fans the old-fashioned way, and making a name for herself in this country world.

Con Brio
–Thursday, July 31st 2014, 5:00-9:00pm
Presented by: Mo, Jo & Zoe
Partner Org: Sierra Senior Services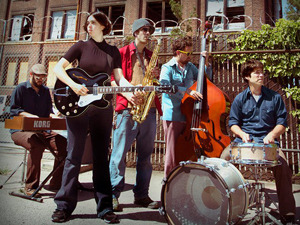 Known for their fiery live shows, Con Brio is a living, evolving testament to the power of soul. Fronted by 21-year-old phenom Ziek McCarter — a charismatic, undeniably gifted showman whose stage presence calls to mind the magnetism of a young Michael Jackson or James Brown — the band's sound traces a clear lineage from the dirty funk, blues, and psychedelic legacy of Bay Area legends like Sly and the Family Stone, with a nod toward '90s neo-soul trailblazers like D'Angelo.
But the evolution continues with an eye to the future: A drive for experimentation, for pushing their high technical ability higher, for reaching beyond the familiar — approaching a deep R&B groove, a hard-rock guitar solo, or the warm peal of a Hammond organ with an ambitious, progressive sensibility. All of which is to say: They throw one hell of a dance party.

Shotgun Wedding Quintet
–Thursday, August 7th 2014, 5:00-9:00pm
Presented By: Joanne's Stained Glass
Partner Org: Truckee Donner Historical Society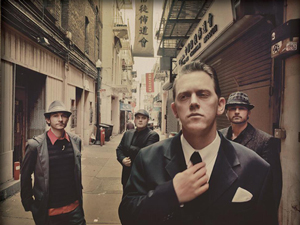 Forming in 2003, The Shotgun Wedding Quintet has worked to create an illicit blend of hip hop and jazz that's rooted in tradition, but is ever looking forward. Each member of the band is a multi-instrumentalist, making use of samplers and looping-techniques to create a wall of sound as band members shift from instrument to instrument building continuous layers of music and rhythm. As a result, this 4-piece ensemble creates the sound of a 10-piece group that is equal parts big-band and boom-bap, paying homage to the art of improvisation both lyrically and instrumentally.
The Shotgun Wedding Quintet is comprised of Dublin (MC), Adam Theis (bass, synth bass, trombone, tuba), Joe Cohen (sax, organ, synthesizer, piano), and pDubL (pronounced P-Double, on drums, sampler). "Tales From The Barbary Coast" features guest appearances by Teeko, Will Blades, George Ban-Weiss, and production by Ben Yonas.

Down North
–Thursday, August 14th 2014, 5:00-9:00pm
Presented by: JMA Ventures LLC
Partner Org: Boy Scout Troop 267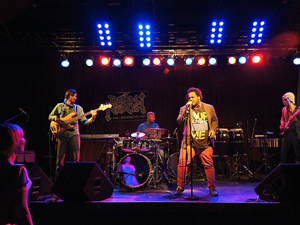 Down North masterfully mixes underground rock and party-fueling soul, regularly lifting up audiences that have been craving new soul sounds from the city that gave the world Wheedle's Groove and Jimi Hendrix.
Down North's upcoming new line-up debut will still feature the bold and sensual talents of lead vocalist/dancer Anthony "RenaGade" Briscoe, whose North Carolina-bred approach to making fans swoon has no equal in the Pacific NW. Co-leader Brandon Storms is an extremely versatile bassist-guitarist who writes much of the music and taps into his love for everything from Hendrix to James Jamerson in making tunes both infectious and substantial. The recent additions of Drum Off! award-winning and crowd-amping player Conrad Real (drummer for Ayron Jones and The Way and Society's Child as well) and the psychedelic-jazz trills of guitarist Nick Quiller make the band an unusual and extremely welcome addition to the regional music scene.
Down North is part of the zeitgeist not only of bands mining a deeper, better played history, but also one that taps into the 90s music scene when anything was possible.

Jo Mama & Dust Bowl Revival
–Thursday, August 21st 2014, 5:00-9:00pm
Presented by: Gratitudes & White Buffalo
Partner Org: High Fives Foundation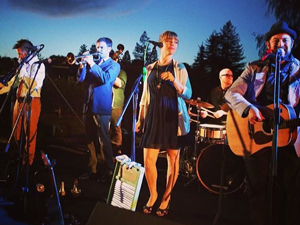 The Dustbowl Revival is a Venice, California-based roots collective that merges old school bluegrass, gospel, jug-band, swamp blues and the hot swing of the 1930's to form a spicy roots cocktail. Known for their inspired live sets, the Dustbowl Revival boldly brings together many styles of traditional American music. Imagine Old Crow Medicine Show meeting Louis Armstrong's Hot Seven Band in New Orleans or Bob Dylan and Fats Waller jamming with Mumford & Sons on a front porch in 1938.
Growing steadily from a small string band playing up and down the west coast (hundreds shows in the last two years), DBR has blossomed into a traveling collective featuring instrumentation that often includes fiddle, mandolin, trombone, clarinet, trumpet, banjo, accordion, tuba, pedal steel, drums, guitars, a bass made from a canoe oar, harmonica and plenty of washboard and kazoo for good luck.
2013 has a new album – Carry Me Home, on the way. Merging their vintage style with a hip, lose-your-troubles-and-start-moving vibe, the record perfectly encompasses the band's upbeat message.